Presseecho
Posted on:
Oktober 28, 2008
/
Stern.de 3.10.2008
"Wir verlängern den Kalten Krieg"
Von Johannes Gernert
Ostalgie-Partys verklären die DDR-Diktatur. Trotzdem werden ehemalige Stasi-Zuträger weiter öffentlich an den Pranger gestellt. Christhard Läpple hat sich durch hunderte Fälle Inoffizieller Mitarbeiter gewühlt. Im Interview mit stern.de erklärt er, warum er das Verteufeln von IMs für wenig sinnvoll hält. (…)
Stern: Hatten Sie während Ihrer Gespräche oft den Eindruck: der müsste seinen Job verlieren?
CL: "Es wird einem meistens heiß und kalt zugleich. Natürlich gab es auch dieses Gefühl. Vor allem dann, wenn die Menschen hartnäckig leugnen. Als Gesellschaft verlangen wir natürlich Offenheit. Das Stasi-Unterlagengesetz ist ein Öffnungsgesetz. Und nach knapp 20 Jahren haben wir jetzt folgende Bilanz. Die Akten sind offen, die Menschen, die darin stehen, bleiben verschlossen." (…)
//////////////////////////////////////////////////////////////////////////////////////////////////////////
 
Rezensionsnotiz zu Die Zeit,
09.10.2008
Als "bisher genauestes Sachbuch über die sprichwörtliche Stasimentalität" lobt Rezensentin Evelyn Finger diesen dokumentarischen Erzählband. Beeindruckt protokolliert die Rezensentin auch die geduldige, nicht wertende Zuhörerschaft des Publizisten Christhard Läpple, der aus Personendossiers, "endlosen Observationsprotokollen", "zermürbenden Gesprächen mit Opfern und Tätern" die "Wahrheit" gefiltert und gesichertes historisches Wissen mit der jeweiligen persönlichen Situation der Protagonisten verknüpft habe. Die auf diesem Wege entstandenen sechs Lebensläufe haben ihr eine "Ahnung" von den inneren Beweggründen der Spitzel ebenso vermitteln können, wie von Schicksal ihrer Opfer.
//////////////////////////////////////////////////////////////////////////////////////////////////////////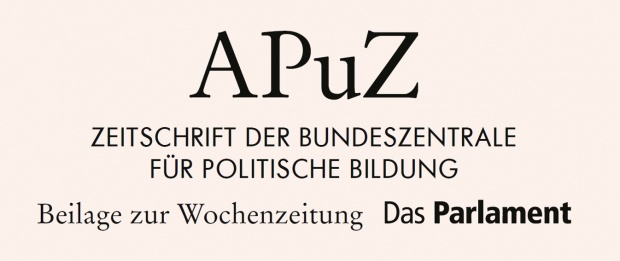 Das Parlament 13.10.2008
Kundschafter des Verrats – Christhard Läpple hebt den Schleier des Vergessens
Von Guido Heinen
"Wer in diesn Tagen daran geht, das verbrecherische System der Staatssicherheit der DDR aus der Perspektive der Täter zu erzählen, muss schon Mut haben. Oder aber, wie Christhard Läpple, sehr viel Ahnung vom Thema. Denn nur so entget auch der kritischste Autor den Entschdulungsstrategien der Systemschergen von einst, die sich in diesen Tagen wieder offensiv ihrer Biografie als "Kundschafter des Friedens" erinnern.
Schon der Titel des Bandes, der der ausgewiesene Kenner der Aktenschränke in den Kellern der Stasi-Unterlagenbehörde jetzt vorlegt, ist bemerkenswert. "Verrat  verjährt nicht", heißt es da apodiktisch – und so spielt der Autor mit dem doppelten Bedeutungshorizont des Wortes "Verrat". Denn für einen MfS-Obristen, einen die eigene Familie ausspionierenden IM, für einen Freund, der die Flucht seines Freundes verriet, für die Agentin, die sogar ihr kleines Kind zurückließ, um in der Bundesrepublik zu spionieren – für alle dieses Treuesten im sozialistischen System wäre "Verrat" doch wohl eher gewesen, den Verrat an Freunden, Eheleuten, Kindern oder Bekannten nicht zu begehen. Dass es ein moralische Grundkategorie gibt, die durch kein subjektivistisches System der Welt umgedeutet werden kann, ist die Grundlage dieses Buches."
//////////////////////////////////////////////////////////////////////////////////////////////////////////
Bloomberg.com 18.10.2008
Stasi spies betrayed siblings, exploited friends, cursed files
Review by Catherine Hickley
"A brother who spied on his sister. A father who denounced a 14-year-old boy in his son´s class. A friendship forged solely to glean information.
These are among the sordid tales former East German secret agents recount in Christhard Laepple´s disturbing book "Verrat  verjährt nicht" ("Betrayal has no expiration date"). Laepple, a journalist for German television station, spent four years combing though the files of East Germany´s Ministry of State Security, or Stasi, and interviewing ex-spies and their victims for a television documentary. Altogether, he conducted some 100 interviews and whittled his subjects down to the six profiles in this book.
"Verrat verjährt nicht" offers rare insights into what motivated as many as 500,000 individuals to spy on friends, colleagues and familiy members. Laepple combines penetrating psychological portraits with a rivting account of how an anthoritarian regime can invade the most personal aspects of humal life. (…)
This is a powerful book, etched in black, white any myriad shades of gray."
//////////////////////////////////////////////////////////////////////////////////////////////////////////
Telegraph UK. 28.10.2008
Stasi police kept East Germans in fear for 40 years
A new book has revealed the lengths to which East Germany's Stasi secret police went to quell dissent in the Communist nation.
For the 40 years of the Cold War the Stasi – 'The Sword and Shield of the Party' – kept a lid on dissent in East Germany through a unique method of surveillance. They did not need torture chambers and rubber truncheons to keep people in line, but instead exploited the insecurities of members of the public, according to author Christhard Laepple. Turning one in three of the German Democratic Republic's 17 million citizens into informers, the Stasi injected fear, uncertainty and suspicion into every walk of life, making sure few people ever uttered anything which might anger the regime. In  Betrayal Has No Expiration Date Laepple, a journalist for German television station ZDF, details accounts of sisters turned against brothers, husbands against wives, sons against fathers and lovers against lovers. He spent four years combing through the reams of yellowing Stasi files lying in an archive in Berlin and interviewing ex-spies and their victims for a television documentary. He conducted some 100 interviews before whittling his subjects down to six profiles for his book. Most of the spies interviewed professed to be committed socialists who believed they were weeding out capitalist opponents. But others were simply remorseless opportunists with scant regard for the lives they ruined. All withheld their real names for fear of being ostracised. One boy, identified as Dieter, was betrayed by his own teacher for daring to ask in a school lesson: "If East Germany are the goodies, why did we build the Berlin Wall?" Dieter was dispatched to a children's home where food deprivation and beatings were commonplace, before he was eventually "sold" to West Germany for hard currency in 1983. Now living in Hamburg, eking out a living as a tour-bus driver, Dieter expressed no bitterness for his lost youth, however, and no regret for his actions. "Without people like us, the Wall would still be there," he said.